Avoiding common IT leadership mistakes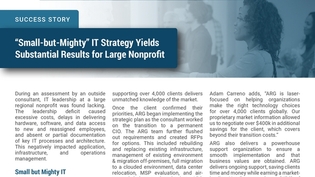 Ignoring IT leadership basics can lead to issues such as excessive costs, delays in delivering hardware, software, data access, and absent or partial documentation of key IT processes and architecture.
How can organizations ensure sound leadership basics, to avoid costly but preventable mistakes?
Access this resource to learn.
Vendor:

ARG, Inc.

Posted:

Jul 28, 2021

Published:

Jul 28, 2021

Format:

PDF

Type:

Product Overview