COVID's impact on webinar and virtual event strategies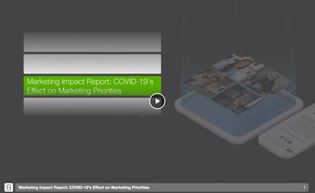 As businesses embraced remote working last year, marketers quickly pivoted to in-person programs and turned to new engagement tactics to drive demand in an especially noisy digital marketplace. This summer, BrightTALK surveyed 1,000 marketing professionals across the globe to better understand how strategies have shifted.
In this live session, BrightTALK's Nick Markwith will dig into the data with a special emphasis on webinars and virtual events.