5 key benefits of Enterprise App Management software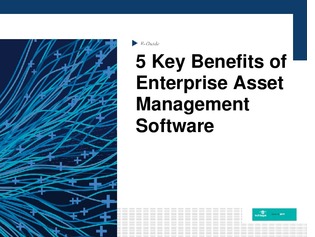 In this E-Guide, discover the top features of Enterprise Application Management (EAM) software and explore how to reduce overall maintenance costs via predictive maintenance.
Download the E-Guide right here to learn the 5 key benefits of EAM software—and how your team can get started.
Download Your eGuide Now!