How to pass the AWS Certified Security Specialty exam
AWS Certified Security Specialty Exam Study Guide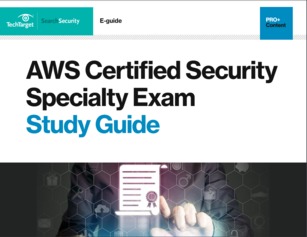 Cloud skills are in high demand. Industry-leading AWS certifications demonstrate AWS skills and expertise provide a great ROI to IT professionals, like you, seeking career advancement.
That's why I wanted to give you exclusive access to our new study guide on the AWS Certified Security Specialty exam.
It contains practice questions and outlines AWS services and security methodologies to equip AWS security teams with everything they need to confidently sit for the certification exam. Test your knowledge now.
Download Your Resource Now!