How to pass the AWS Certified Security Specialty exam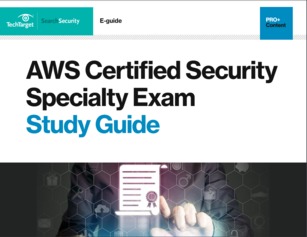 Industry leading AWS certifications demonstrate AWS skills and expertise in multiple areas and provide a great ROI to IT pros, like yourself, seeking career advancement.
An accredited security team adds value to businesses like yours and can save money by preventing costly breaches and data protection noncompliance penalties.
That's why we're giving you FREE access to our e-book that covers the AWS Certified Security - Specialty Exam, where author Stuart Scott shares insights on how to prepare for the exam and reap the professional benefits of the certification.
Be sure to complete our quick survey to access the e-book.
Download Your Resource Now!