Pre-webinar checklist: 10 key considerations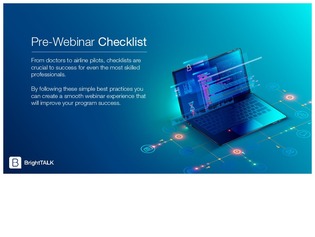 From doctors to airline pilots, checklists are crucial to success for even the most skilled professionals.
By following these simple best practices you can create a smooth webinar experience that will improve your program success.
Download your copy of the "Pre-Webinar Checklist," to get started.