Three Steps to Authentic Connections in B2B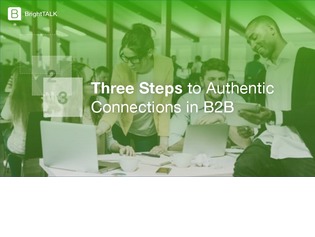 In today's B2B marketplace, competition is fierce. Buyers are increasingly sophisticated and no longer fall prey to one-size-fits-all marketing campaigns and pushy sales calls.
Authenticity is key—and webinars and videos are key to achieving the human touch. They're also consistently ranked as the top performing content marketing tactics.
Explore the 3 steps to authentic connections in B2B here.