Everything you need to know about SSD
The Future of Storage Administration: Top Skills You Need to Know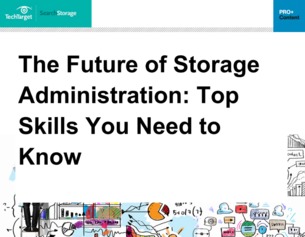 Just wanted to invite you to take our quick Primary Storage Research Program survey. Its goal is to identify emerging and reaffirm established storage hardware, systems, and cloud storage adoption trends.
And how could we do that without the input of qualified individuals like you? Exactly.
Access it here and a get a free copy of one of our latest e-guides, like The Future of Storage Administration: Top Skills You Need to Know.
Download Your Resource Now!