Boost your remote access performance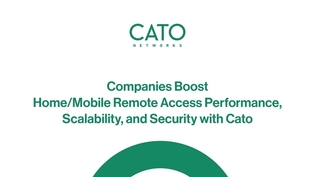 The COVID-19 pandemic led to the largest global work-at-home experiment in history, forcing organizations to scale their mobile VPN solutions to capacities previously unheard of.
Unfortunately, mobile and home users often wrestle with the slow performance, latency and unreliability that come with backhauling remote connections to a data center or other location before sending them to applications and the cloud.
In this white paper, learn how 3 organizations were able to overcome these challenges with the help of Cato.