CASB, CSPM, CWPP Emerge as Future of Cloud Security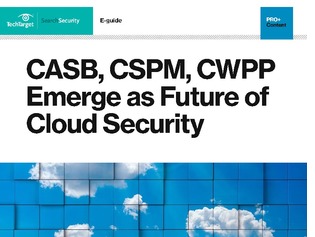 Unfortunately there is still no one strategic silver bullet to achieve cloud security. But Gartner researchers emphasized three tools were essential to the future of securing cloud environments. 
Take the survey, download this eguide, and read about why cloud access security brokers, cloud security posture management, and cloud workload protection platforms are paving the way to secure cloud services. 
Download Your eGuide Now!