Computer Weekly - 16 March 2021: Containers play a key role in post-pandemic IT architectures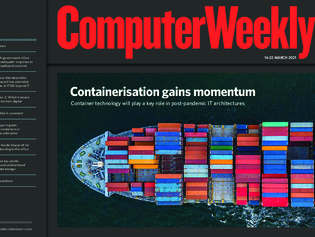 In this week's Computer Weekly, our latest buyer's guide examines the key role that container technology will play in post-pandemic IT architectures. The UK government is under fire for its opaque approach to gigabit broadband strategy. And we assess the storage options for the growing volumes of unstructured data. 
Also featured:
Tech leaders at Aberdeenshire Council are seeing opportunities to expand the remit of IT service management beyond IT.
We speak to Robert Wigley about his book, Born Digital, which looks at the societal impact of Generation Z and their technology-filled lives, as well as how the influence of social media leads to a lack of empathy.
Businesses can learn lessons from Nordic technology startups to prepare employees to return to the office after Covid-19 restrictions are eventually lifted.