SAST vs. DAST: What Are the Differences and Why Are They Both Important?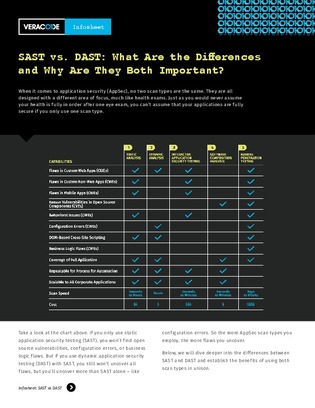 If you only use static application security testing (SAST), you won't detect open source vulnerabilities, configuration errors, or business logic flaws. If you use dynamic application security testing (DAST) with SAST, you'll uncover more flaws – but still not all.
The point is: the more application security scan types you employ, the more flaws you uncover. Plus, faster time to remediation.
This infographic dives deeper into the differences between SAST and DAST, and establishes the benefits of using both scan types in unison.