5 principles for securing DevOps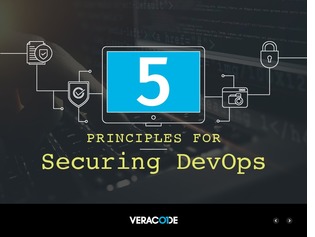 Organizations who successfully integrate security operations with their DevOps processes (DevSecOps) can unlock several competitive advantages, including:
A 50% higher profit growth & 40% higher revenue growth over competition
A higher likelihood (2.4x) of leveraging security to enable new business opportunities
Still on the fence about embracing DevSecOps? This whitepaper highlights the 5 principles for securing DevOps – including exclusive insight into how to embrace DevSecOps and why it matters. Read On to get started.