This resource is no longer available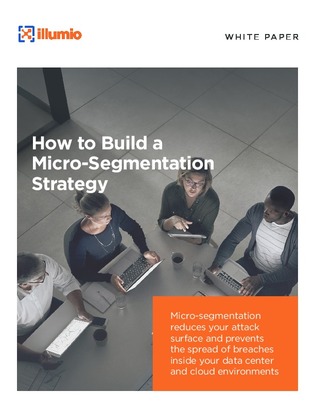 Regardless of how many detection technologies organizations use, something is bound to get through – a new virus, phishing emails, or a bad actor working at a company. Micro-segmentation reduces your attack surface, frustrates intruders, can be used as a compensating control against vulnerabilities, and hardens your data center.
Download this white paper to learn how to build an effective micro-segmentation strategy including:
Identifying high-value assets
Mapping your application dependencies and enrich with vulnerability data
Understanding the types of segmentation for security
Mapping your micro-segmentation strategy based on operational security requirements
This resource is no longer available.