Your all new CCNA practice exam is here!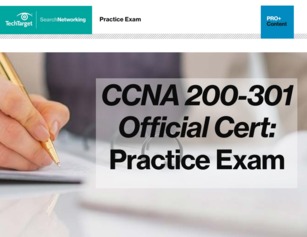 Achieving your Cisco Certified Network Associate, or CCNA, certification is no small feat.
The exam requires an in-depth understanding of networking fundamentals and network security technologies, so searchNetworking has put together some materials to help you prepare.
We're giving you access to our all new CCNA Practice Exam. Inside, discover 12 questions (and answers) that provide a realistic example of what you can expect on the exam.