Your expert guide to defining and using self-service analytics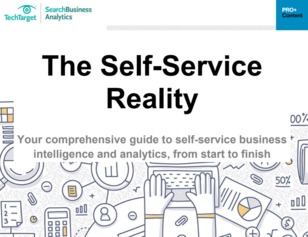 Data science has become a crucial competency as corporations try to wrangle useful insights from petabytes, even zettabytes, of data. Our 28-page guide will help you understand what your company needs and how you can establish your credentials in this relatively new specialty. It's free in exchange for taking our short survey on your data science/maching learning challenges.
You'll learn the 14 most important skills you'll need to know and the certifications that prove you do. You'll get insights into the differences between data science, machine learning and artificial intelligence, and how to use them in combination. And you'll learn the four best practices to follow in data science projects. Take our brief survey and download this valuable guide today.
Download Your Resource Now!