Expert Insights: Using Chatbots in Customer Service
Expert Insights: Using Chatbots in Customer Service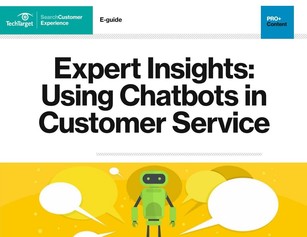 Developing an effective chatbot strategy is a complex process that requires some careful planning - but, if you can get it right, the rewards can be substantial.
Take a minute to answer a few questions on your CX pain points and receive immediate access to our new eBook, Expert Insights: Using Chatbots in Customer Service. Highlights inside include:
5 ways a chatbot can help your contact center
Best practices for creating chatbot scripts
Chatbot evaluation metrics you should use to measure performance
Unlock all this and more by taking our quick Customer Experience survey now!