Unite 5G and Wi-Fi 6 in 2021
Unite 5G and Wi-Fi 6 in 2021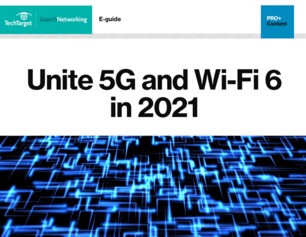 Both Wi-Fi 6 and 5G aim to improve upon their respective former generations and enhance UX.
Yet, with all their similarities, the two technologies have key differences that make them complementary to each other and offer alternate connectivity options for organizations.
The key differences between Wi-Fi 6 and 5G include the following:
Technology type
Licensing
Authentication
Network security
Uses cases
To learn more about these differences, download our expert guide now.
Download Your Resource Now!