PDF: Microservices Adoption 101
Explore Application Integration Trends and Top Vendors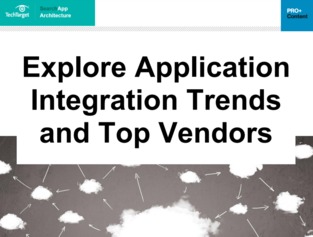 Forming an application integration strategy is an essential part of enabling applications to work with one another. There are three top factors to consider when looking the wide array of integration platforms now available on the market.
Take a look at this guide, Explore Application Integration Trends and Top Vendors, and explore platforms that will provide the flexibility, integration beyond the cloud, and connection to several endpoints that your organization will need in an integration platform.
Download Your Resource Now!