Debunk these top DevOps myths in your organization
New Trends in DevOps Automation and DevSecOps, Explored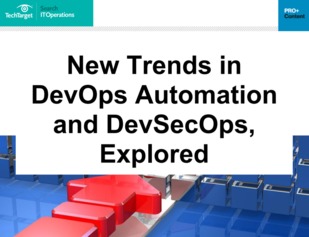 Today, many teams are using a DevOps approach. However, that doesn't mean that processes can't be improved for maximum efficiency and security.
How can organizations get the most out of DevOps through automation to maximize productivity and security in the application development process?
Access this e-guide to learn more.
Download Your Resource Now!