PDF: Microservices Adoption 101
API Security 101: Your Expert Guide to API Defense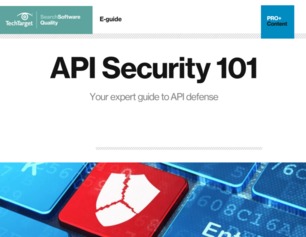 As organizations continue to beef up their security measures against common vulnerabilities, hackers have set their sights on a new target: APIs. But what are the API risks you need to know about – and what can you do about them?
Take a minute to answer a few questions on your security pain points and receive immediate access to our new eBook, API Security 101: Your Expert Guide to API Defense. Highlights inside include:
Why you need more than web app security to stop API attacks
The new ways attackers are exploiting Docker APIs
Why connected device risks are more inherent with APIs
Unlock all this and more by taking our quick Application Integration and Architecture survey now!