Cloud Security 101: Best Practices & Self-Assessment
Cloud Security 101: Best Practices & Self-Assessment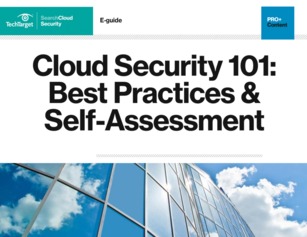 As organizations big and small ramp up their use of cloud services and resources, cyberattackers are taking notice. With your business in the crosshairs, the need for effective, reliable cloud security has never been greater.
Take a minute to answer a few questions on your cloud security pain points and receive immediate access to our new eBook, Cloud Security 101: Best Practices & Self-Assessment. Highlights inside include:
Single cloud vs. multi-cloud security challenges, compared
5 tools that enhance your cloud threat protection
Cloud security quizzes: Put your knowledge to the test
Unlock all this and more by taking our quick Cloud Security survey now!