API Design: Tools, Techniques, and Best Practices
API Design: Tools, Techniques, and Best Practices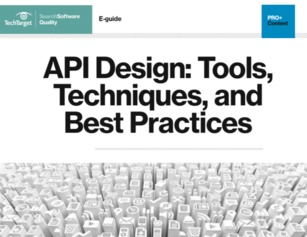 APIs are a driving force behind digital transformation and business success today – but API design is different than routine application design, and the options, complexities, and potential roadblocks can seem endless. What do you need to know in order to succeed?
Take a minute to answer a few questions on your security pain points and receive immediate access to our new eBook, API Design: Tools, Techniques, and Best Practices, and master the art of API design. Highlights inside include:
API design best practices
4 must-have API management components
Quiz: Put your API knowledge to the test
Unlock all this and more by taking our quick Application Integration and Architecture survey now!