Zoom or Teams?
Zoom vs. Teams: Compare the Popular Video Conferencing Platforms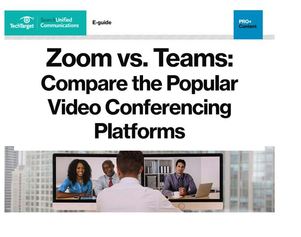 Today's work-from-anywhere enterprises are reliant on quality collaboration to keep their employees connected. If your organization has not yet chosen a platform on which to collaborate, the time to decide is now. Access our expert guide, Zoom vs. Teams, to review an expert comparison of these two hallmark platforms on features such as:
Pricing
Security and compliance
Implementation
And much more
Download now to find out which one could work best for you.
Download Your Resource Now!