CIO Trends #11: Middle East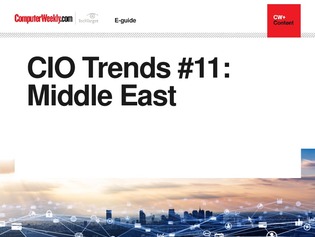 Cloud computing is well established after proving its benefits to businesses looking to cut costs, increase computing power and reduce downtime. But the technology is more than proving its worth today amid the Covid-19 pandemic.

Read in this e-guide how Saudi Arabia is harnessing the cloud during the global healthcare crisis. Also read in this issue how SMEs in the United Arab Emirates are adopting the latest technologies at pace to help their businesses survive the Covid-19 related business disruption.