Explore SD-WAN purchasing models
4 Steps to Bolster SD-WAN Security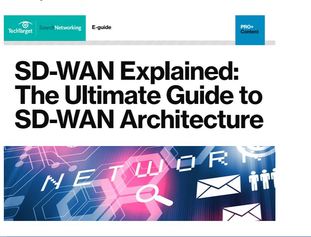 Before deploying an SD-WAN solution, organizations should find out the specifics of the SD-WAN vendor's or provider's security strategy and make sure it aligns with the needs of the business.
To further enhance the security of SD-WAN, organizations can follow the 4 steps explained in our expert guide, SD-WAN Explained: The Ultimate Guide to SD-WAN Architecture.
To unlock access to this guide, participate in our brief WAN questionnaire.
Download Your Resource Now!