Europe's controversial digital vision for the next decade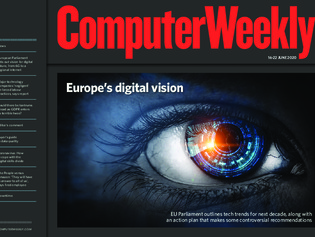 In this week's Computer Weekly, we examine the European Parliament's digital vision for the next decade, which includes controversial proposals for a regional internet. GDPR is two years old – we talk to a data protection expert to find out how well the law is working. And we look at how the coronavirus crisis is affecting digital skills recruitment and training.
Also featured:
Major technology companies 'negligent' on forced labour practices, says report: Most of the world's largest IT companies continue to leave supply chain workers at serious risk of forced labour, according to a report that highlights the sector's inaction.
Buyer's guide to data quality - Dealing in data: Lessons learned from pandemic data reporting will help forge new analytics techniques to improve data quality.
The People versus Amazon: 'They will have to answer to all of us', says fired employee: Former Amazon employee Christian Smalls talks about his termination and how the company is trying to silence dissent as it reports massive sales.