Your CISSP Guide Awaits
The Cybersecurity Professional's Guide to Pandemic-Related Threats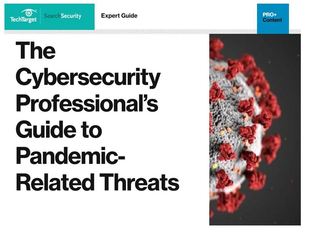 The Coronavirus has changed the way we work, and it looks like the 'new normal' is here to stay. Among these key changes is the increasing frequency of cyberthreats using COVID-19 as an entry point.
To help you stay up to date on these threats, we've created this expert resource, The Cybersecurity Professional's Guide to Pandemic-Related Threats.  Reserve your FREE copy by participating in our brief endpoint security survey.
Download Your Resource Now!