Datacentres of tomorrow: What the future holds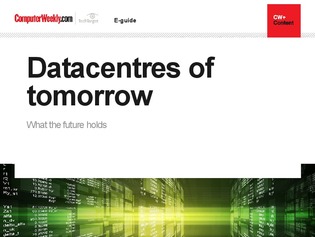 Ensuring uptime, resiliency and high-performance are top priorities for datacentre operators the world over, and is why it is so important for them to stay on top of the latest thinking in hardware design, server setups and facility management.  
While some enterprises are undoubtedly gearing up for a wholesale, all-in move to the public cloud, others have applications and workloads that will need to remain on-premise for a long time to come. And, as a result, are investing in new servers and other assorted datacentre hardware accordingly.
In this e-guide, we take a look at some of the technologies that are being widely-tipped to become a mainstay of datacentres in the future.  At the same time, it also touches upon some of the new and emerging technologies that look set to shake-up the way datacentres are managed, monitored, powered and cooled as well.