The Advantages of a SaaS-Based Application Security Solution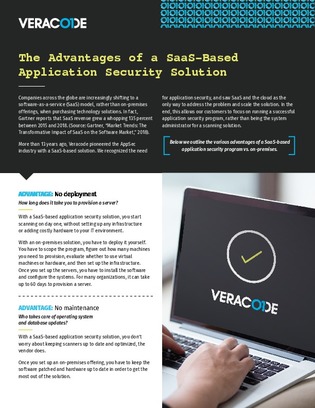 Companies across the globe are increasingly shifting to a software-as-a-service (SaaS) model, rather than on-premises offerings, when purchasing technology solutions.
In terms of application security, a SaaS-based program allows users to focus on running a successful application security program, rather than being the system administrator for a scanning solution.
In this infographic, discover 7 advantages of a SaaS-based application security program vs. on-premises.