Open source code risks, explored
Open Source Compliance, Security, & Risk Best Practices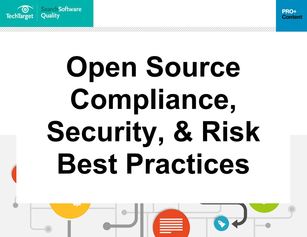 A huge amount of applications are now built with open source components, but what affects does this open source code use have on your apps later on down the line?
From hidden security vulnerabilities, to meticulous compliance requirements and proprietary licensing risks, open source code may not be as safe as you had hoped.
Take a look at this guide, Open Source Compliance, Security, & Risk Best Practices to learn how to monitor your open source code and make sure you're using it safely.
Download Your Resource Now!