Your SD-WAN vendor comparison chart
Buyer's Handbook: Sizing up Network Edge Switches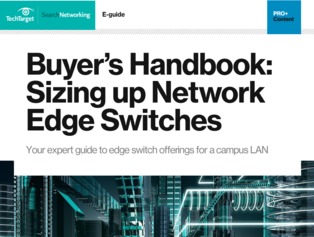 The open networking movement is alive and kicking, taking a bite out of the traditional switching market. IoT, branch offices, remote workers – connectivity is getting pushed further and further to the edge, and faster switching is in high demand.
You need to know: is "open networking" just a buzzword, or is it a path towards lower TCO? Get all the facts in this expert guide, Buyer's Handbook: Sizing up Network Edge Switches.
Download Your Resource Now!