Computer Weekly – 28 January 2020: IT must play its part in tackling the climate crisis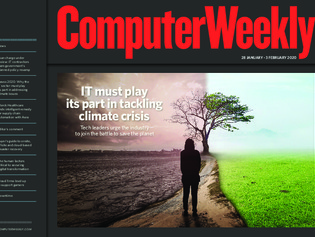 In this week's Computer Weekly, we look at this year's World Economic Forum and find out how the IT sector is aiming to help tackle climate change. Our buyer's guide assesses onsite, offsite and cloud-based disaster recovery. And IT contractors are up in arms about the government's loan charge policy – we examine the issues. 
Also featured:
Sourcing the latest cyber security technology to support digital transformation projects is meaningless if you fail to address your organisational culture and the people in it.
The supplier community is intent on helping the cloud gaming market power up to overcome obstacles.
Alessandro da Luca, chief information officer at Merck Healthcare, talks about how his organisation has automated its supply chain using machine learning software from Aera Technology.