How much can you really get done with low-code?
What can low-code really do for you?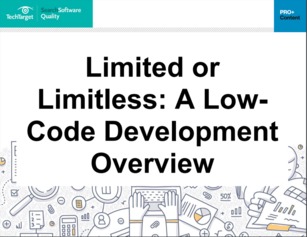 According to a recent Forrester Research study, 23% of developers said their firms had adopted low-code development platforms, and another 22% said their organizations plan to adopt low-code platforms in the next year.
Low-code is certainly "the next big thing" in app development, so how will that affect you and your career? Will your job function be shifting drastically? It's very possible.
Take a quick survey on your organization's software development practices and receive access to our exclusive guide on the future of low-code. Find out how app development may be changing in the very near future.
Download Your Resource Now!