How to Manage Cloud Costs Effectively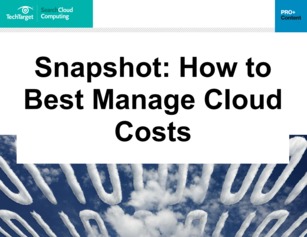 Cloud computing can be a significant cost saver, but only if you know how to avoid paying too much. It's not hard to wind up with more compute capacity than you need, storage that cost too much or delivers too little, and uneccessary data transfer charges.
Take our short survey on your cloud computing purchase plans and you'll get our free, 26-page eguide to the best ways to control cloud computing costs. You'll also get an in-depth analysis of how Oracle's cloud computing compares to Amazon Web Services. And you'll learn more about the choices open to you on AWS and their cost impact.
Download Your Resource Now!