What is Third-Party Maintenance in the data center?
What is Third-Party Maintenance in the Data Center?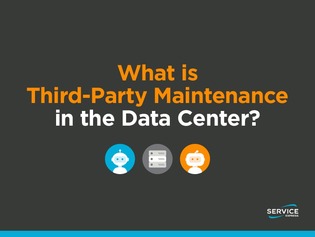 With so many different support options provided by manufacturers and third-parties alike, it can be hard to decide which plan is best for your company.
Relying on Original Equipment Manufacturer support for your data center exposes you to the risk of needless and expensive upgrades, despite your data center's consistent performance.
Meanwhile, switching to a Third-Party Maintenance (TPM) support provider could extend the longevity of your storage hardware, reduce long-term maintenance costs, and put control of your equipment life cycle firmly in your hands. But what are the drawbacks?
Download this exclusive white paper to view the full list of pros and cons of an OEM plan versus switching to a TPM plan.
Vendor:

Service Express

Posted:

23 Jan 2020

Published:

23 Jan 2020

Format:

PDF

Type:

White Paper

Language:

English