Memorandum of points and authorities by David Godkin (with highlights) - 20 May 2018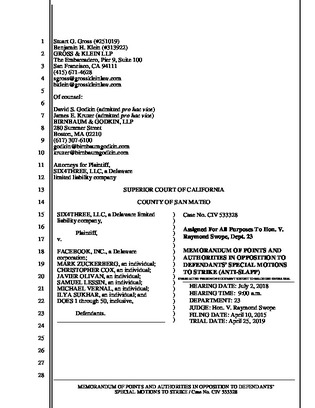 David Godkin, counsel for app developer Six4Three, outlines the legal arguments that will be used in the case against Facebook, as well as the relevant cases, statutes and authorities that apply. In it, Godkin and Six4Three accuse Facebook of anti-competitive behaviour, making false representations, and of architecting its platform in a way that violated user privacy. The documents were placed under seal in the state court in San Mateo County, California, after Six4Three, developer of the Pikinis app, sued Facebook in 2015.
Download Your Resource Now!