Computer Weekly – 1 October 2019: The most influential women in UK technology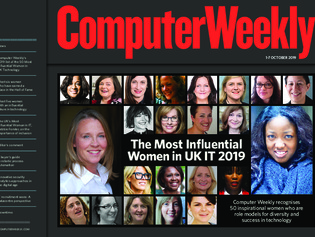 In this week's Computer Weekly, we announce our annual list of the 50 most influential women in UK technology. Meet the winner, Debbie Forster, CEO of Tech Talent Charter, and find out who are this year's five rising stars. Also, our latest buyer's guide looks at the latest developments in robotic process automation.
Also featured:
Companies are increasingly turning to robotic process automation to accelerate digital transformation. We take a look at how the market is evolving.
With security threats growing in scale and complexity, security analytics provide a way for IT teams to stay one step ahead of cyber attackers.
The datacentre industry is experiencing a well-documented skills crisis, caused by a mix of sector-specific challenges and some more generalised ones.