Computer Weekly – 24 September 2019: Climate change – the challenge for datacentres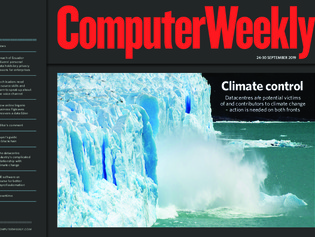 In this week's Computer Weekly, we examine the impact of climate change on datacentres as potential victims and contributors to the problem. We look at the rise of voice channels and how IT leaders can use the technology for better customer experience. And we ask what lessons must be learned from Ecuador's citizens' data breach. 
Also featured:
How online lingerie business Figleaves, which started out at the height of the dot com boom, is now making use of advanced analytics to reveal data insights that will support its continued evolution.
Experts share their views on the best and most effective ways information security professionals can use blockchain technology.
Traditionally, companies have treated payroll as a cost centre, and so it has lagged behind the likes of talent management. But if you don't pay the talent on time, you will pay a price.