Artificial intelligence in ITSM: Finding the right tools for you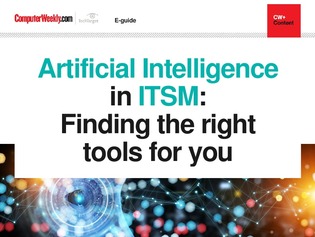 IT organisations are under pressure to provide real-time, on-demand support for the growing digital economy, with remote, global access becoming the norm. They face the task with both limited budgets and IT staff.
The use of AI-enabled IT service management (ITSM) tools has great potential to address these problems and more. AI functionality is poised to be a game-changer in the ITSM world. But before exploring the possibilities for AI in ITSM, it's important to first understand what AI is -- and what it is not.