Computer Weekly – 3 September 2019: From IT disaster to digital innovation at RBS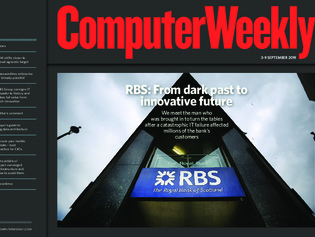 In this week's Computer Weekly, we meet the man brought in to turn around the technology at RBS Group after its catastrophic IT outage. We examine the latest best practice in securing mobile devices in the enterprise. And we look at progress towards "passwordless" security. 
Also featured:
OpenShift is a key ingredient in the latest move in IBM's long-running cloud strategy. We look at what it means.
In the final part of our buyer's guide to big data architecture, we look at how exponential growth in data is driving the IT industry to re-engineer long-held views of information management.
Hyper-converged infrastructure (HCI) can be an easy win when it comes to datacentre infrastructure upgrades, but there are pitfalls. We look at how best to sidestep them.