CW Europe September 2019: Netherlands authorities halt datacentre construction and call for a policy rethink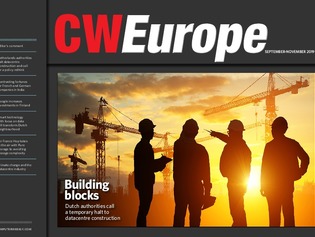 The Netherlands has for years attracted datacentre investment and has seen major construction projects. Amsterdam alone has 33 datacentres within a radius of 20km. So when the local authority in Amsterdam and Haarlemmermeer called an immediate halt to datacentre construction, it was a shock. A local alderman said datacentres take up a lot of space and, because of their high energy consumption, place a large burden on the electricity grid.
Also read in this issue how Google is investing €600m to build a next-generation datacentre at Hamina, a coastal town 145km (90 miles) east of Finnish capital Helsinki and close to the border with Russia.
In this issue, we also look at the contrasting fortunes of French and German companies when it comes to taking advantage of IT services in India. Companies in France it seems are way ahead of their German counterparts on this front.