IBM Cloud: No shift, Sherlock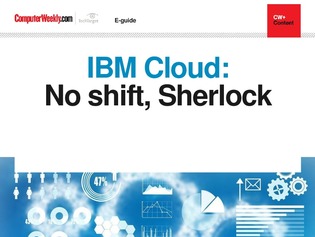 IBM's cloud strategy has gone through a number of iterations as it attempts to offer a compelling hybrid cloud to shift its customers from traditional IT architectures to modern cloud computing.
IBM is gambling those customers who have yet to embrace the public cloud fully, remain committed to private and hybrid cloud-based infrastructure, and, if they do use public clouds, they want a cloud-agnostic approach to move workloads. In July, IBM closed the $34bn purchase of Red Hat, an acquisition it hopes will finally enable it to deliver cloud-agnostic products and services.