CW Benelux August 2019: Dutch academic seeks the personality behind the cyber criminal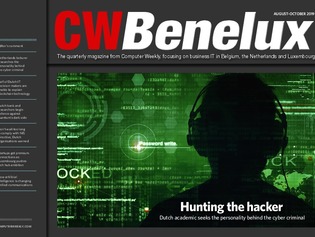 There is at least one person behind every cyber attack, but beyond that insight, very little is known about them.
Rutger Leukfeldt, senior researcher on cyber crime at the Netherlands Institute for the Study of Crime and Law Enforcement (NSCR), says part of the problem is that research into the people behind the crimes is largely carried out by technicians, which is a mistake as it should be done by psychologists and criminologists.
Read in this issue how Leukfeldt believes researchers can get into the minds of the hackers lurking in the shadows. If businesses understand their attackers better, they can improve their own preventative measures.
Cyber criminals are not alone in being misunderstood. In this issue, we feature research that revealed that over half of Dutch organisations admit their own knowledge of blockchain is substandard, with 12% even admitting they don't even know how it works.