Computer Weekly – 16 July 2019: Reaping the benefits of digital transformation at Defra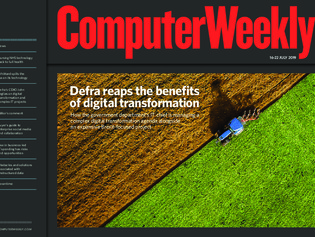 In this week's Computer Weekly, we check out the digital transformation at Defra, and see how the government department is preparing for Brexit. The new technology chief for the NHS explains how he's going to bring the health service into the digital age. And we examine how to make a success of enterprise social media platforms. 
Also featured:
The CFO and IT manager of British hot beverages brand Whittard discuss the firm's investment in technology in a bid to modernise its infrastructure ahead of the business's expansion into China.
Being a digital-leading business comes with many benefits, but lack of partnership between CIOs and business units can jeopardise progress.
Stored unstructured data could be a black hole full of unknown risk. We look at the key dangers to compliance in unstructured data and some ways of mitigating the risks.