Proving ownership of IPv6 addresses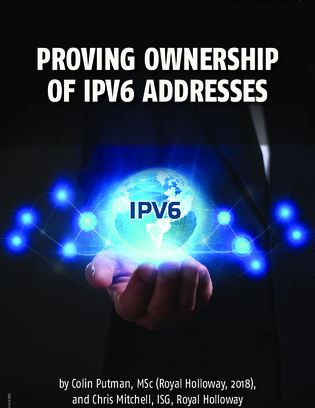 Throughout the history of the internet, there has been a question of how to verify that the senders of messages are who they claim to be. Operating under a false IP address opens the way to a wide variety of attacks and can be very difficult to detect. Nowadays, widespread filtering makes this impossible across network boundaries, but there is seldom any such protection within a single network, making public networks especially a difficult space to enforce.
This is likely to become a much larger problem after the migration to IPv6, as the maximum
size of each network is increased dramatically over what IPv4 can support. In this article, we examine the mechanisms that have been invented to allow IPv6 users to prove their rightful ownership of an address, preventing others from using it falsely, as well as showing some of the ways in which these measures are incomplete.