CW Europe – June-August 2019: Why are Dutch companies slow to take up the advantages of IoT?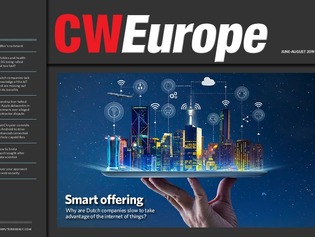 Becoming a test bed and creating a deep skills pool and regulatory framework for the adoption of technology is a goal for city and state governments across the world. Just look at how the UK has accommodated financial technology (fintech).
Such speed in adopting new technologies does not come without its challenges, however. In this issue of CW Europe, we feature an investiga­tion into how the rapid roll-out of 5G in Europe is a concern for scientists. Some in the science community have raised questions about the effects of 5G mobile phone radiation on public health and are calling for a precau­tionary approach to its adoption.
Estimates suggest at least one major city in every state in the European Union (EU) is set to have a 5G mobile phone service in operation by next year, and by 2025 three-quarters of the European population is expected to have 5G access.