Backup fundamentals in the age of cloud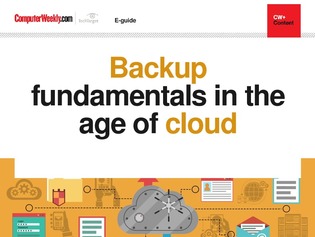 In backup many things are pretty much as they have always been. But many things have also changed, with the latest being the advent of the cloud. This brings the possibility of the cloud as a backup target but also the need to backup applications that run in the cloud.
In this e-guide we look at backup fundamentals like choosing incremental or differential backup as well as using snapshots to replace traditional backup. We also provide an overview of strategic considerations for backup in the age of the cloud as well as surveys of the key backup products for SMEs and enterprise deployment.