MicroScope – June 2019: Sourcing IT among the clouds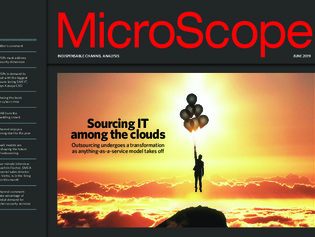 XaaS models are reshaping the future of outsourcing: We investigate whether traditional outsourcing and the as-a-service model can co-exist.
Channel enjoys a strong start to the year: How is this year going? There is no better way to find out than ask a number of those working in the channel.
VAR from the madding crowd: Predatar CEO Alistair Mackenzie reflects on the transformation from VAR to MSP, highlighting some of the key milestones.