MicroScope - May 2019: Packaged services – the global shift towards virtual distribution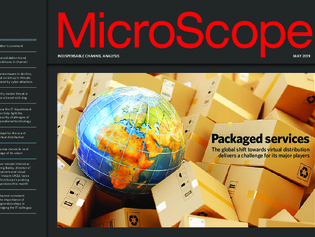 Virtual distribution – the delivery of subscription services rather than physical products – is a growing IT trend. We consider what this means for channel businesses and how they can remain relevant as this change accelerates.
Before becoming executive chairman at Nuvias, incumbent CEO Paul Eccleston talked to Simon Quicke about the journey the distributor company has been on.
Operational technology comes with its own unique challenges and benefits, but the IT department can shine a light on how to tackle its security issues, says Bart van Moorsel, solutions design specialist, EMEA, Tech Data.