Cloud Migration: How to do so safely and securely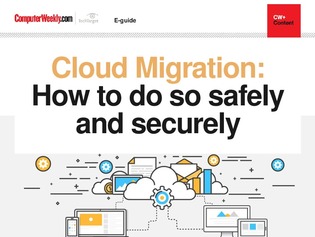 Moving to the cloud is a sizeable undertaking that requires a lot of preparation and thought to keep costs in the check and to ensure the company involved can continue trading while their mission-critical apps and workloads are migrated across. 
For organisations that run on legacy, on-premise hardware, moving to the cloud may require a complete refactoring of their IT estate, for example, and a complete overhaul of how their IT budgets are managed to accommodate the pay-as-you-go model most providers operate on.
In this this type of scenario, it is highly likely that moving to the cloud will be complex and – possibly – even lengthy process, due to the interdependencies that are likely to  exist across the organisation's IT estate, which all need to be addressed ahead of any move.
There may also be legislative factors to take into account to, particularly where data protection laws are concerned, which – again – might make moving to the cloud a little more involved than simply lifting and shifting groups of business applications.
In this e-guide, we take a closer look at what enterprises need to consider before pressing play on their cloud migration plans. Not only to ensure their move to the off-premise world goes as smoothly as possible, but also to make sure it brings the maximum amount of benefit to their business.